LitCraft Wiki is a community site that anyone can contribute to. Discover, share and add your knowledge!
Trending articles
Popular categories
View full main page
---
Welcome to the LitCraft wiki, an official source of information about the LitCraft extended universe, including the LitCraft Nysperience play-to-earn video game and the Grant Beagan book series. Anyone with a Fandom account is encouraged to participate; however, please note that the information on this wiki will be curated and managed by the LitCraft team to ensure accuracy. Please join in, have fun, and help us create the most informative site possible so we can all enjoy the magic that the LitCraft universe has to offer.
LitCraft overview
LitCraft is a mythical, rich and diverse universe where mages (the Lit) and wondrous creatures live in hidden worlds as part of an evolving and complex magical society. The societal governance of the Lit is underpinned by a set of 7 guiding principles known as the Mage Code, originally created by a mage named Millicent Goodwyn over 500 years ago.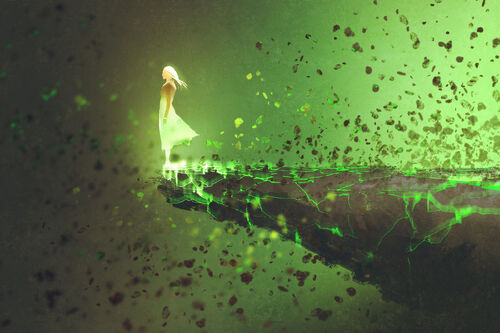 The Mage Code
Be brave. Face your fears.
Love yourself and others. Your well-being, your friends, and your family are all important.
Actions speak louder than words. The results of one's actions define one's true measure.
Never give up. Always try your best.
Treat others as you would have them treat you. Be kind to all you meet.
Perception defines one's reality. Think for yourself, believe in truths rather than wishes, and understand others are defined by their perceptions as well.
Be strong. Earn your victories.
The culture of the Lit world has evolved from a complex magic system based on the Heptagen, a magical symbol that represents the whole of creation. Conceptually, LitCraft also represents a societal paradigm shift. It envisions a future society where all citizens are valued and accepted, where barriers to societal participation are removed, and where everyone has the opportunity to fulfill their potential.
The LitCraft extended universe includes the LitCraft Nysperience play-to-earn game and the Grant Beagan book series. There are plans for future expansion into other media, including virtual reality, television and film.
The architect behind LitCraft is Tom Anderson. Since 2013, Tom has been refining and developing the lore and underlying metaphysical/philosophical concepts behind LitCraft, having thought about them for decades prior.
LitCraft Nysperience overview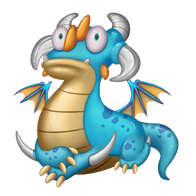 LitCraft Nysperience (often shortened to just "Nysperience") is a play-to-earn game that draws upon the canon of the LitCraft universe.
Overall goals
Infused with lore from the world of LitCraft, Nysperience is intended to be a fun game where anyone can participate with no upfront cost.
The game includes various types of gameplay and an embedded play-to-earn model. It has been described as "Minecraft meets Pokémon meets Candy Crush," where users receive real-world value for simply playing the games/genres they enjoy. The game was designed to be easy to learn, but difficult to master and caters to a variety of player interests. For example, players can battle against other players using LitPets with different powers, play engaging minigames, or build various types of in-game businesses, all to earn real-world value. People can also earn in-game items that can be sold in the marketplace in exchange for fiat.
It is hoped that the game will offer other real-world benefits as well; for example, it will be possible to learn real-world entrepreneurship through building businesses within Nysperience.
More broadly it is also hoped that Nysperience and LitCraft can create a strong community where members play together, help each other succeed, forge friendships, and improve the world.
Summary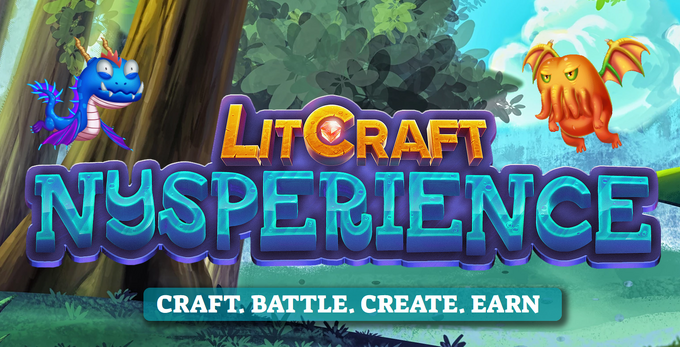 The object of the game is to craft increasingly complex items by playing fun, casual minigames
Gameplay includes match-3, merge, crafting, sim, and other popular casual game mechanics
Users can:

Craft LitPets and participate in player-versus-player (PvP) gameplay
Play to earn by selling crafted LitPets, engaging in battles, or building a profitable business that contributes to the in-game economy
Make LitPet teams more competitive and make your businesses more profitable with valuable and unique NFTs

A general video overview of the game is provided on YouTube
The origins of the game
Nysperience utilizes the DevvX blockchain platform developed by Devvio to transfer and maintain the value of in-game items, including LitPets, artifacts, and land. Originally called LitCraft Legends, the game was developed in 2018 as a testbed for DevvX, and it was refined for over 3 years before its beta launch to the public in 2021.
More about Nysperience